Champions Lobby Bar & Dinner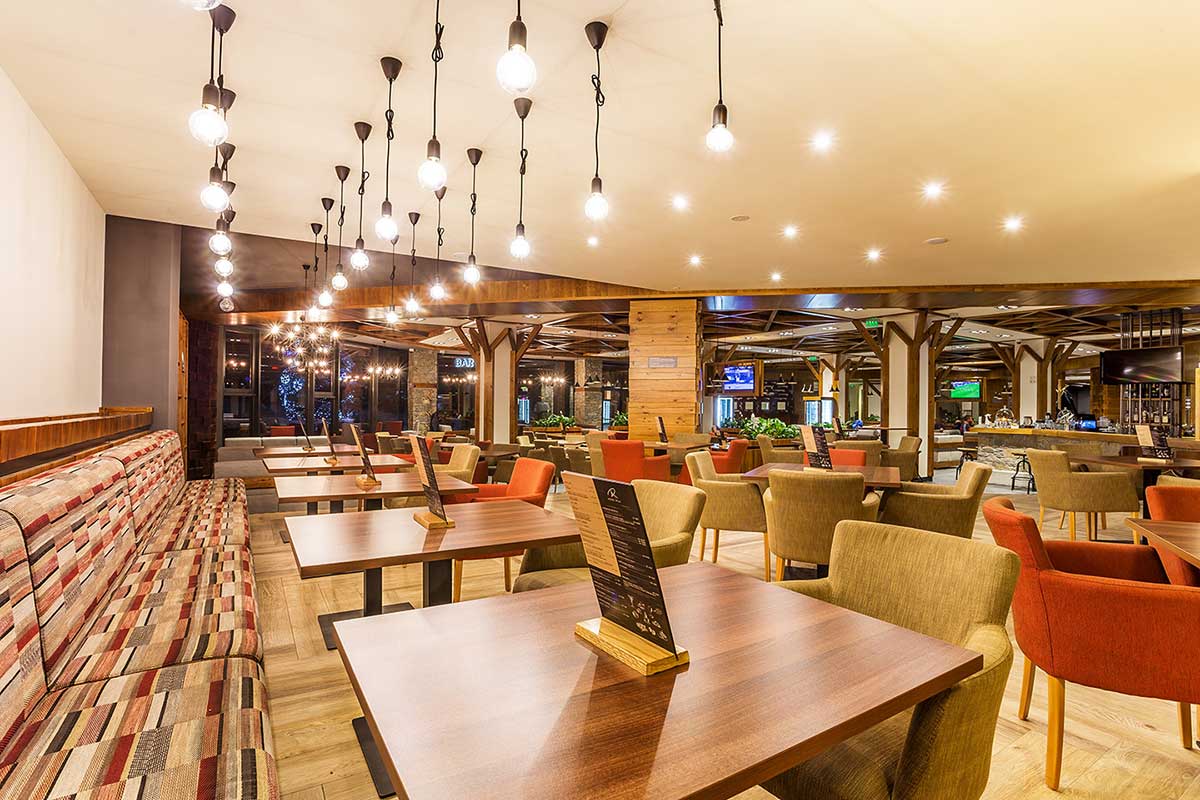 Join us for a bite at CHAMPIONS for the ultimate in comfort food and casual dining, where the place is always buzzing and the drinks don't stop flowing. Located in hotel Rila, Champions Lobby Bar & Diner is undoubtedly the best venue for any time of day, where you may watch a variety of sports events on big screen TVs, while relaxing by the fireplace and enjoying the white magic outside.
For more information:
Lobby level, hotel Rila
+359 750 324 41
Open hours:
Sunday - Thursday: 07:00 AM - 11:00 PM
Friday & Saturday: 07:00 AM - 02:00 AM
Restaurant Samokovi
The 100-seat a-la-carte restaurant in the Rila - restaurant "Samokovi", offers irresistible culinary experience for the guests of Borovets Resort.
With its creative chef's menu and elegant atmosphere restaurant "Samokovi" is the perfect place for everyone who loves gourmet cuisine and good wine. Book your table at: tel.: +359 889 678 292 or at email: restaurants@rilaborovets.com.
The Terrace Lounge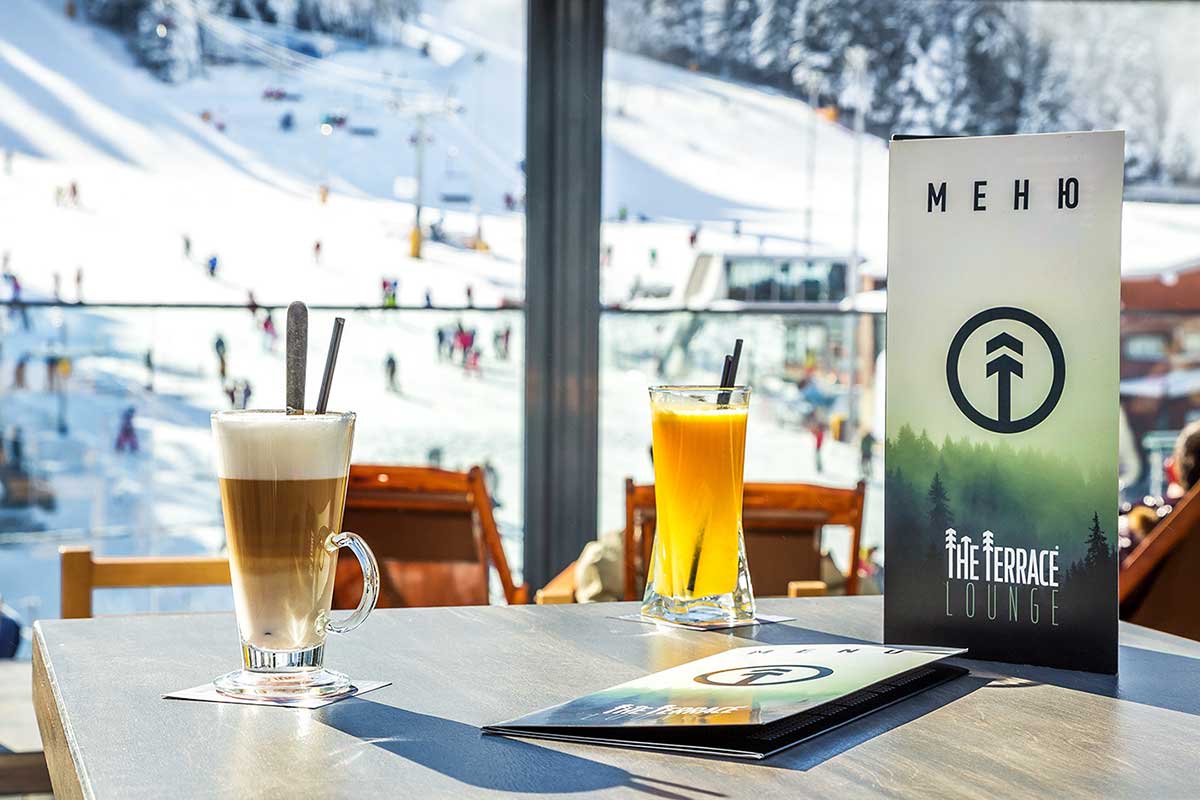 The best apres-ski scene in all of Borovets with unparalleled views of the slopes and the pine forest! Crafted cocktails and the finest meals, all made from fresh local ingredients and prepared to perfection, with relaxing music and a cozy atmosphere around you. The place to see and be seen in Borovets!
For more information and reservations:
+359 88 881 0160
Facebook: @TheTerraceLoungeBorovets
Hours of operation (Winter season): every day 10:00 AM - 11:00 PM
Hours of operation (Summer season): Thursday - Sunday 10:00 AM - 10:00 PM
Downhill Snack & Grill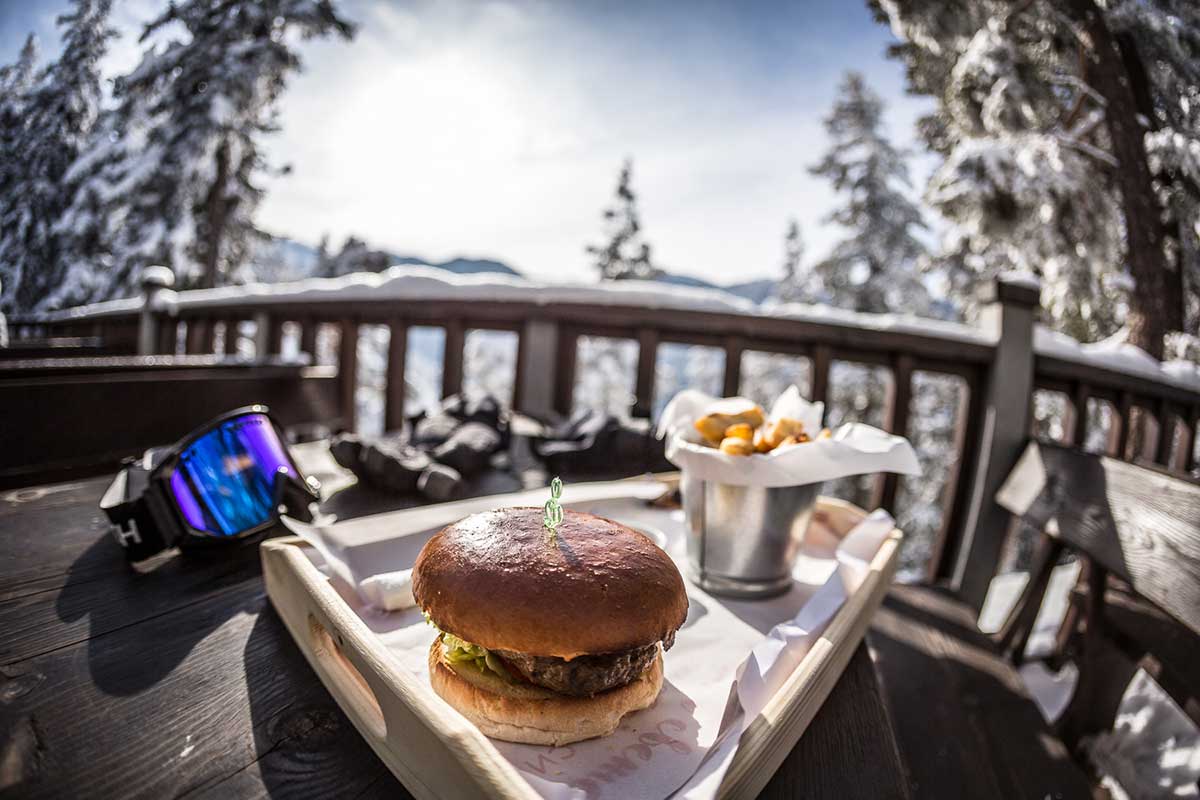 Only a few meters from the upper station of High Speed Quad Sitnyakovo Express you will find delicious delights, refreshing beverages and unique mountain views!
For Reservations: +359 89 691 8821
Finish Line Guset House & Food

Finish Line Guest House is located at the end of Popangelov ski run (Yastrebets 2) in Borovets. A bed & breakfast house with 5 double bedrooms, bar, restaurant and a nice open terrace. It is the fastest way to get to Yastrebets Express in the morning if you are a first chair hunter!
"Finish line" offers rich variety of delicious food, hot and cold beverages and cocktails and great combinations for lunch.
For more information:
+359 88 860 1863
Restaurant Victoria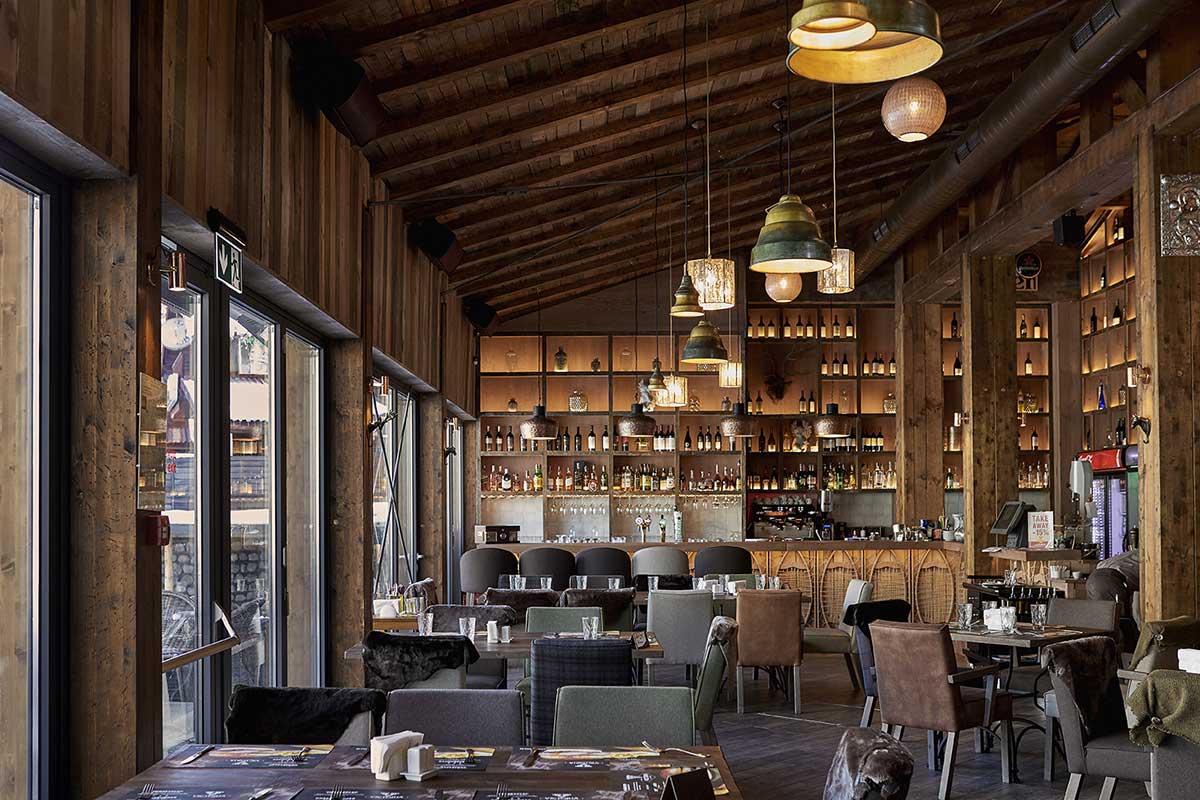 Restaurant Victoria is après-ski restaurant in alpine style with seasonal menu and variety of delicious options, professional service and relaxing ambiance! The perfect location in front of the biggest hotel in Borovets - Hotel Rila makes restaurant Victoria ideal place for lunch and dinner.
For information and reservations
Phone: +359 878 193 000
Hours of operation: 11:00 AM - 00:00 PM
Gourmet on the Go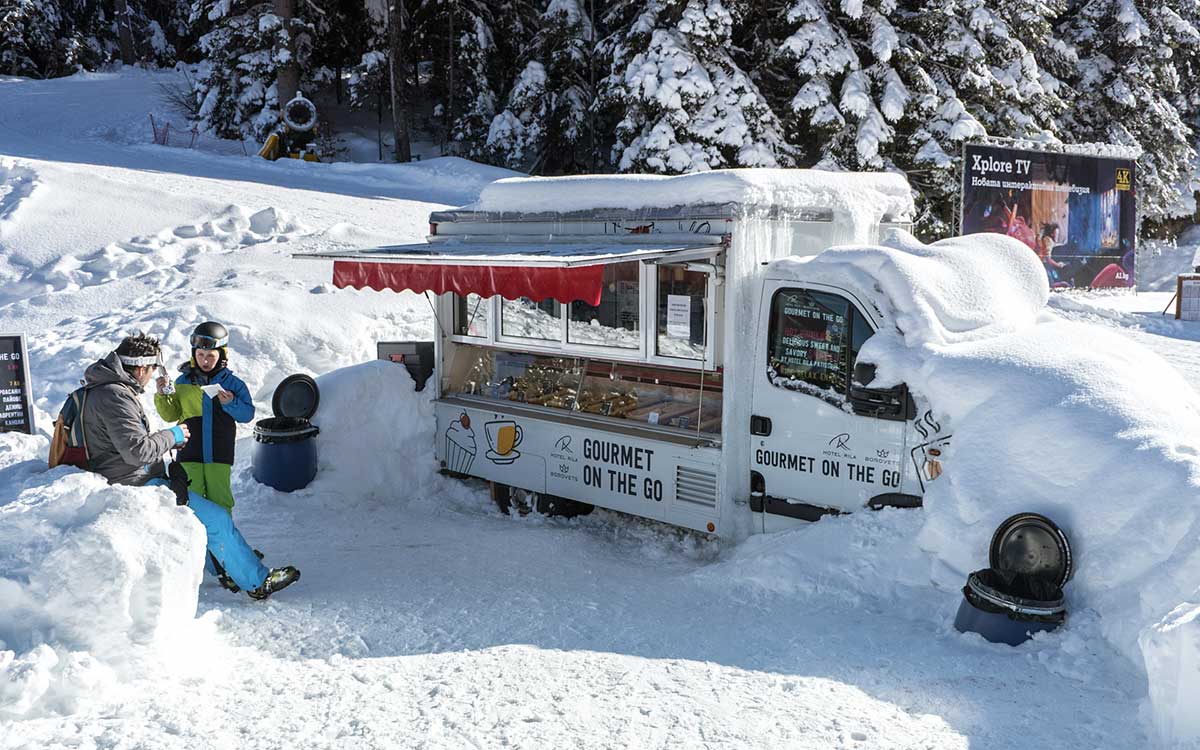 From winter 2019/2020 you can find tempting pastries on the bottom station of lift Yastrebets Express. "Gourmet on the go" - the food truck of Hotel Rila, Borovets offers sweet and savory temptations, hot drinks and soups. Enjoy chocolate brownies, sweets and savory scones, cupcakes and muffins, croissants, pies, danish pastries and cannoli.
Teahouse "Yastrebets"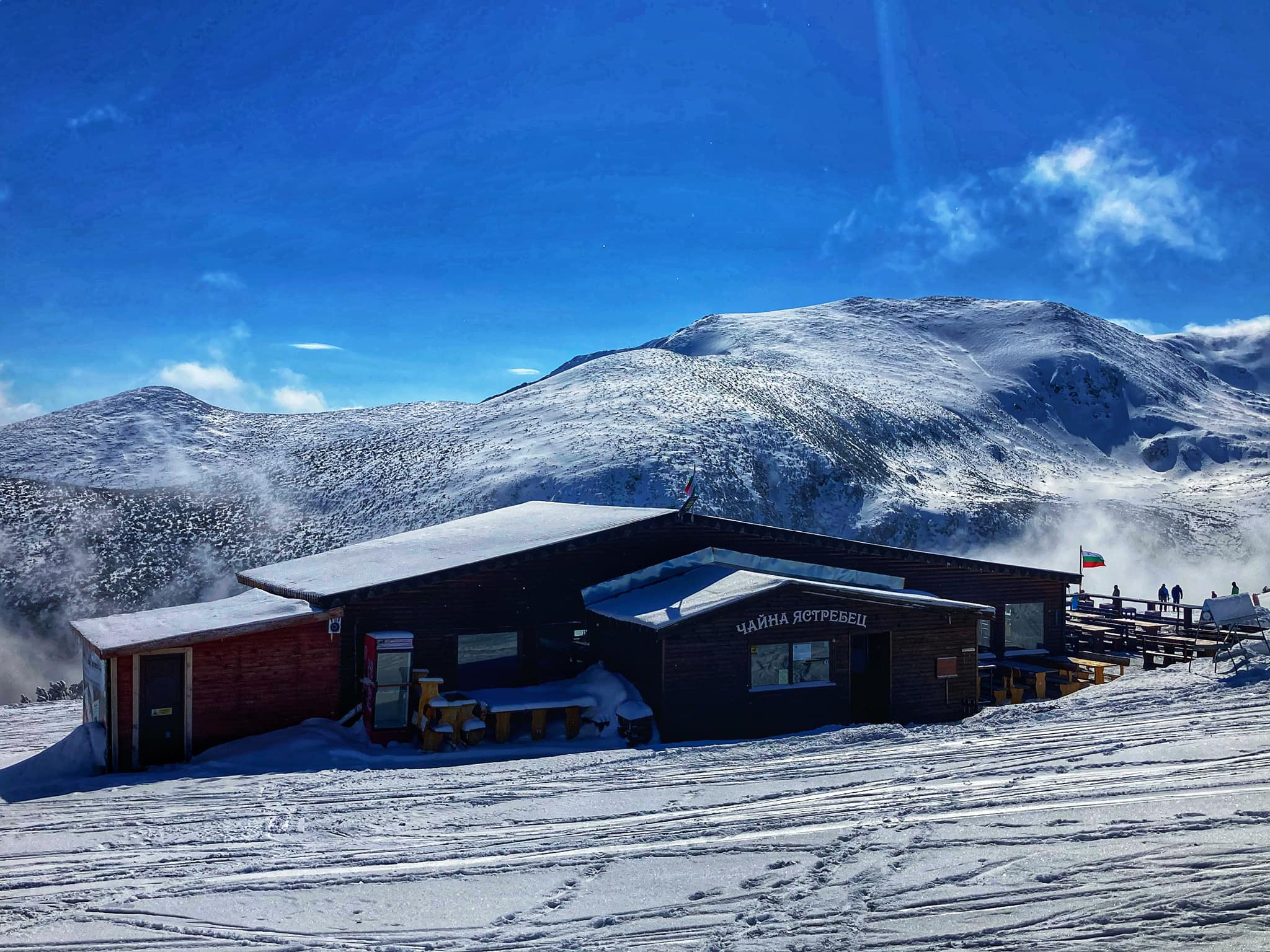 Very close to the top station of the gondola lift, on the way to the highest peak in the Balkans, awaits you the teahouse "Yastrebets" - your place to rest and refuel with delicious food and drinks and magical views.