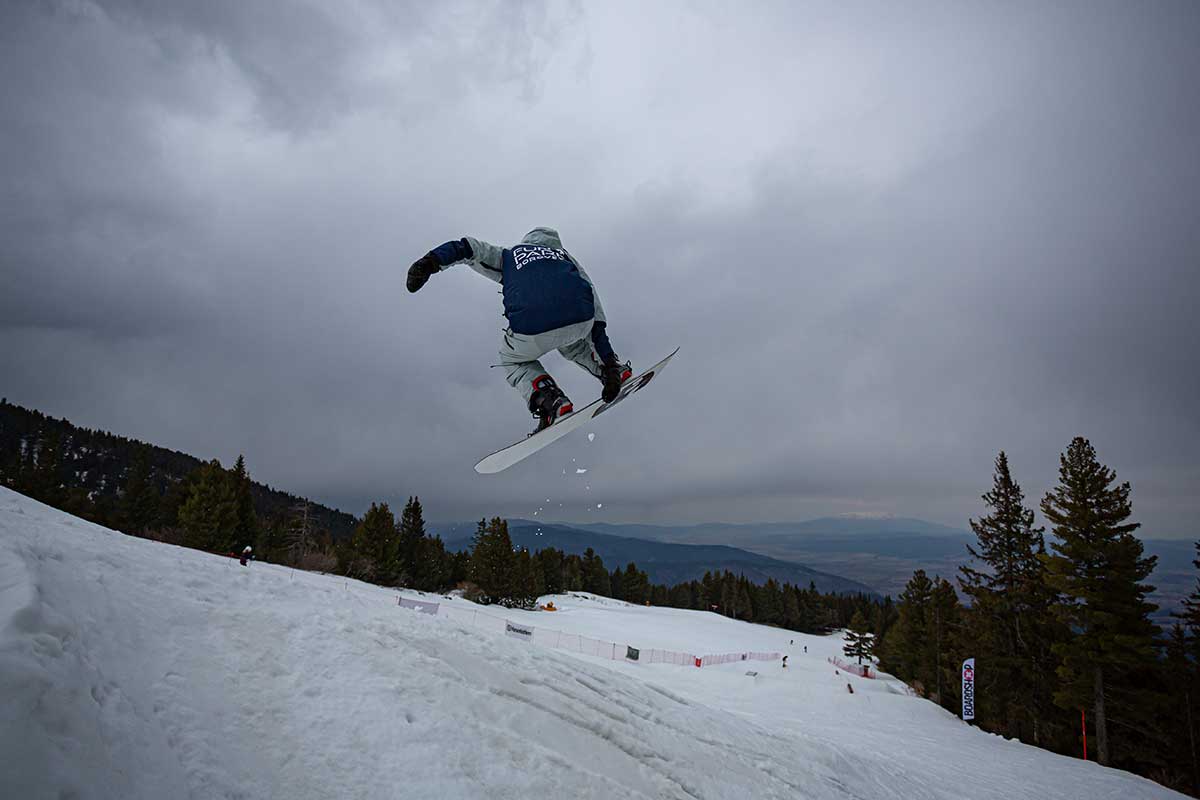 Want to improve your freestyle riding skills? Try new things or share the fun with your freestyle friends? Then Borovets Fun Park is the perfect place for you. It is located on the right side of the Popangelov slope, after the detour for the Gondola lift and it is serviced by "Yastrebec Express" Quad.
Opening hours are from 10:00 to 16:00 - different from the other slopes. Do not be surprised if it does not coincide with the opening hours of the slopes and facilities in the ski area. Each day after closing, the park begins shredding - by machine and by hand – so it's prepared for the next day. If it rains at night we all enjoy the "powder" on the slopes, but in the park it's a problem. On those days we will be content with just the snow on the slopes and the fun park will remain closed.
Borovets Fun Park has built two parallel lines. One is for beginners. The advanced line consists of skating and jumping equipment.
The park is built and maintained by a team with head shaper Moni Mitrev, well known in snowboarding circles for his sporting achievements. In 2022, Moni participated in the Lake Placid Student Nationals and placed 7th and 8th in the Big Air and Slopestyle disciplines. So you can be sure to get the maximum adrenaline rush!
Expect lots of surprises throughout the season - workshops, races and more. Please keep an eye here for updates.
We look forward to seeing you there!
FUN PARK BOROVETS RULES
Overview Set-up of Fun Park Borovets
Overview Set-up
HOURS OF OPERATION
Every day: 10:00 a.m. - 4:00 p.m.
Check status Fun Park Borovets
* in case of unfavorable weather conditions, it is possible the park to be closed!